the first military grade all-terrain legged robot for commercial use
Meet the military-approved GhostRobotics Vision series legged robot now available for commercial and enterprise solutions deployment. This fifth-generation all-terrain robotic platform provides unique functionality to perform broad sector inspection and surveillance missions.
Powered by an industry-standard NVIDIA compute platform, the Vision robot is designed with an open software architecture to encourage innovation and custom solution enhancement by third-party software and hardware providers.
GhostRobotics' products are manufactured in the USA with 100% American-made components.
AstroRobotics® is an authorized GhostRobotics distributor and solutions provider.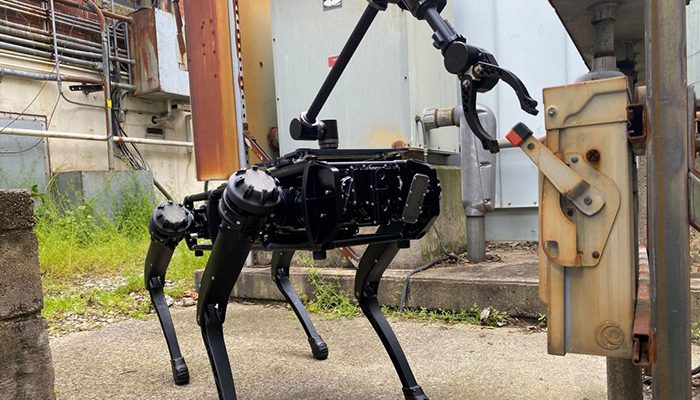 GHOSTROBOTICS VISION SERIES
All-Terrain Stability
Autonomous Operation Without GPS and Internet/Cloud
Built for Harsh and Wet Environments
Top Level ROS Apps and Sensor Package Customization
Onboard NVIDIA Xavier Supports Edge Computing Applications
GHOSTROBOTICS FLEET MANAGEMENT APPLICATION
Monitor Individual Robots or Fleets of Robots in Real Time
Command Console with First-Person View
Real Time Robot Performance and Systems Check
Operator Tele-Op Override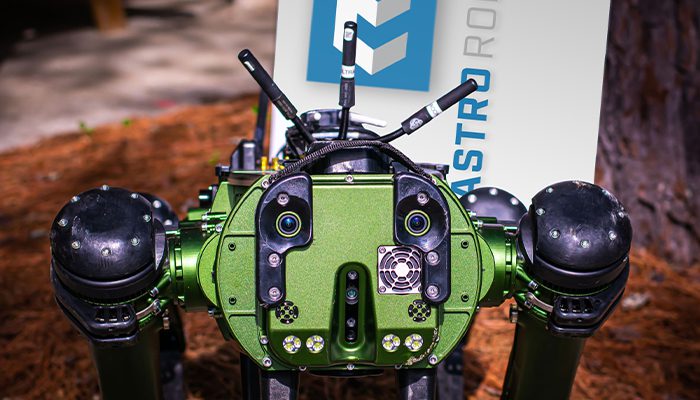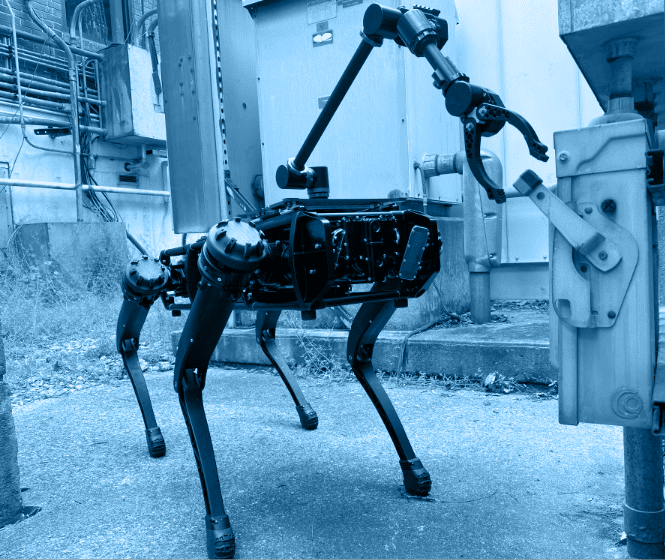 INSPECTION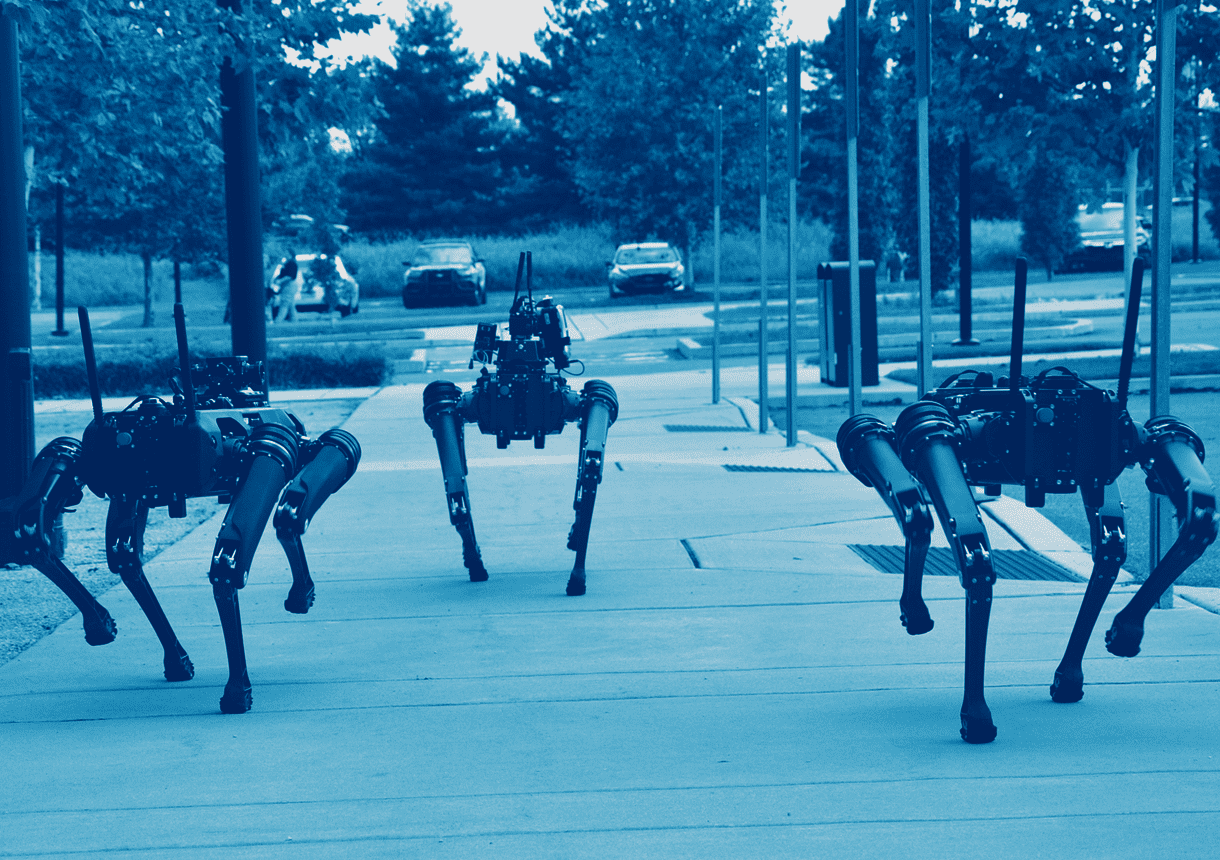 SURVEILLANCE